WebHouse - the home of happy domains

Don't be overtaken
You certainly do not want someone ahead of you and register the domain name you are interested in. Feel free to use our services and register the domain easily.

Pay fees and save money
Register your domains at the lowest prices. You can park them for unlimited time. You can order webhosting later, when you need it.

Set DNS records yourselves
You can set DNS records for free to any domain registered by WebHouse in the administration panel Setup. You can also point the domains to custom DNS servers.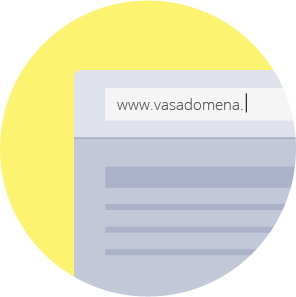 Register your domain name now
we register more than 350 TLDs from all over the world
do not pay unnecessarily more in competition
simple and clear domain management in the Setup
our specialty - domains .eu.sk, .sro.sk, .home.sk, .page.sk, .firm.sk
easy and secure payments - cards, PayPal, online and offline payments
Domains prices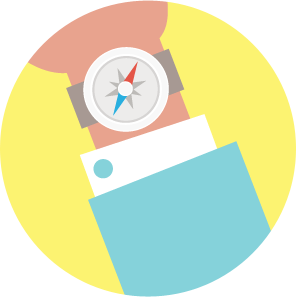 Domain Forwarding
redirecting your domain to your chosen URL-address
redirecting incoming email to your domain into an existing mailbox
the possibility to mask the actual website address
domain catch-all mailbox
settings changes apply immediately after sending the request
simple and inexpensive solution for unpretentious
Price from 0.99€ / mo. excl. VAT
Domains price list
Who is the service for
Forwarding is ideal for customers who want to operate their domain for as low price as possible, registered with us, redirecting to the web and mail space outside of our servers.
Expired are good
Here you can find the list of already registered domains, which may soon be available for registration if the original holders will not renew them. You can backorder these domains and we will try to register them as soon as possible.
How do I know it's mine
If you backorder a domain from this list and we will catch it for you, we will notify you by e-mail.
What domains do I find here?
The daily updated list contains domains that can be released within the next 5 weeks. The domains for which the holders have paid or have been released are removed from the list.
Which domains are expired
The expired domains are domains with the registration period ended and waiting for domain renewal or release from the registry for the next registration.
If you do not want to wait for a domain to be released or you do not want a domain from this list, register a new domain.

Prices are shown excl. 20 % VAT for one-year registration of a new domain. See complete price list here.
Renewal fees are managed individually for every customer. Please check your SETUP (www.setup.sk) account.
Minimal registration period for .hu a .co.uk domains is 2 years.