WebHouse - the home of happy domains
WebHouse company has been founded in 2007 and is historically the most successful hosting provider and domains registrar in Slovakia. Our big happy family is constantly growing. We do everything possible to make you, our customers, feel good and of course also your domains.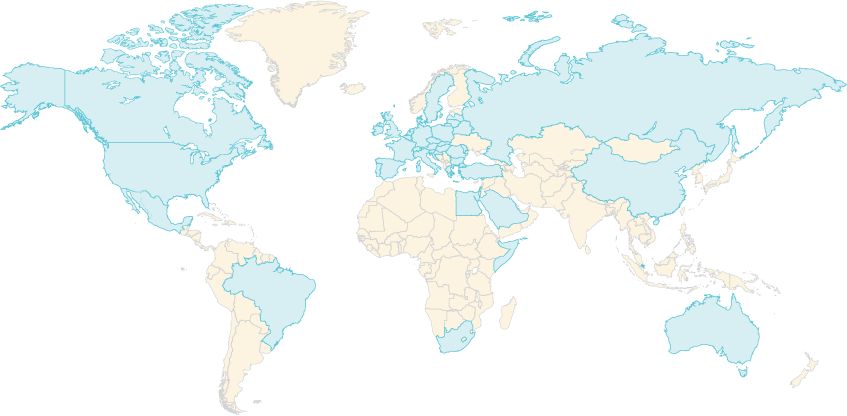 We are Slovak company.
We provide our services to customers in 42 countries of all continents except Antarctica.
What do you mostly appreciate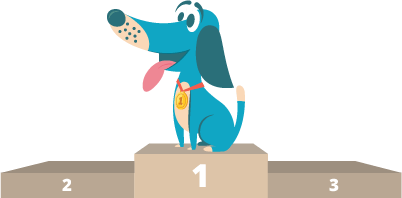 Loyalty program
We provide additional price and other benefits to our loyal customers.
We know how to help you
No one can overcome the level of our technical support.
Fantastic support
Everything is possible. Even to solve your request in five minutes.
Incomparable speed
A domain immediately and hosting up to ten minutes. Yes, we can. Try it.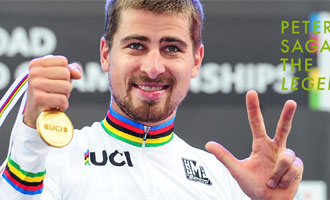 www.petersagan.com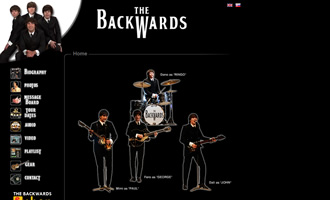 www.thebackwards.sk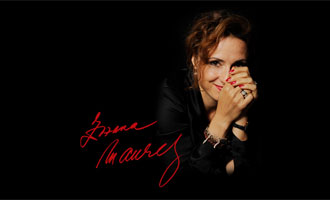 www.zuzanamaurery.sk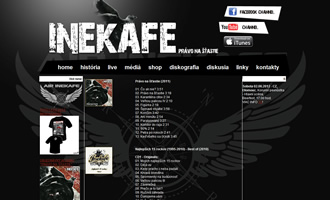 www.inekafe.sk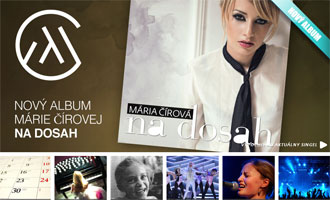 www.mariacirova.sk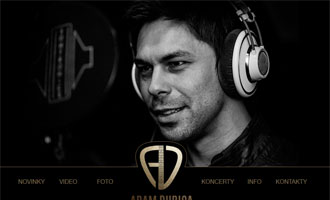 www.adamdurica.com
www.evamazikova.sk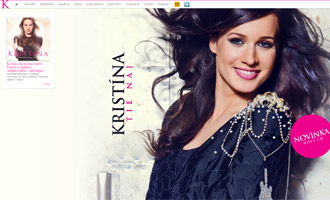 www.kristinamusic.sk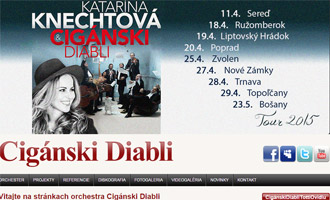 www.ciganskidiabli.sk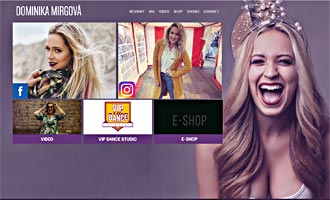 www.dominikamirgova.sk

Excellent
hardware equipment
All our hosting services are running on the latest server solutions

Unique
security
We fulfill the most stringent safety standards. All customer services are encrypted

24 hours
service
Our qualified administrators quickly and willingly resolve any problem.

100% guarantee
of servers uptime
We take great care to make your websites and emails operate without failure.
Keby každý pracoval tak, ako Vy, asi by to tu bolo oveľa krajšie.
Andrea Pavlíková, aldoors.sk
Som šťastný, že mám tú česť spolupracovať so spoločnosťou WebHouse - domovom šťastných domén. Ešte nikdy som sa nestretol s takými úžasnými ľuďmi, ktorí tvoria perfektný kolektív a ten dôstojne reprezentuje túto spoločnosť. Každý jeden člen z kolektívu mi ochotne zodpovedal všetky moje otázky, mal so mnou veľkú trpezlivosť a vždy vedeli vyriešiť môj problém. Vám všetkým patrí moja úcta a veľké ĎAKUJEM!
Norbert Cigánek, difoshop.sk
Vždy skvelá podpora, stručná a jasná - to človek očakáva, vecnú odpoveď a rýchlo.
M. Jalovičiar, truckwash.sk
Ďakujem za skutočne výnimočnú podporu.
Marián Meriač, srzkysuca.com
Rýchle odpovede, stručne a jasne k veci, maximálna ochota. Ďakujem.
Ján Mikulík, nadress.sk
Ak by som mal ohodnotiť spokojnosť na stupnici od 1 do 100, tak 100 by bolo žalostne málo. Ďakujem, maximálna spokojnosť.
Ing. Robert Baxa, budmerice.net
Tak konečne som pochopil, že všetko sa dá riešiť, len treba pomoc od profesionálov čo sú TU, veľké ďakujem.
Ľubomír Novotný, atase.eu
Super služby, online podpora, som rád, že mám hosting u Vás :-)
Mgr. Miloš Lysý, ekoterm.sk
Rýchle, priame, úprimné. Dobrá komunikácia, taká, akú mám rád.
Patrik Marton, rajbyvania.sk
Skvelá firma aj kompetentní pracovníci, a je jedno, kto má službu.
Patrik Šteruský, grandius.sk
Skvelá spolupráca a rýchle jednanie.
Marek Gajdoš, holuby.eu
Absolútne rýchla odozva a snaha pomôcť, nielen štandardné odpovede, ale konkrétne proaktívne riešenia. Veľká vďaka, na Slovensku veľmi menšinový prístup.
Peter Bator, mepoforum.sk
Ďakujem, neprešlo ani 5 minút a požiadavka bola vyriešená. Super.
Jan Milata, peruanita.eu
Ďakujem za adresnú pomoc!!! Toto máte super vyriešené!!
Ing. Ján Břoušek, kestler.sk
Príkladná starostlivosť o klienta aj počas víkendu, ďakujem za super služby.
Peter Schmidt, believeme.sk
Som veľmi príjemne prekvapený rýchlym a podrobným návodom na ďalší postup pri presune domény. Očakával som ho až po uplynutí víkendu. Srdečne ďakujem a prajem Vám všetko najlepšie.
Ing. Cyril Chorvát, CSc., horoskop.eu.sk
Ďakujem Vám a Vašim kolegom za profesionálny prístup.
Jozef Meravý, receptar.sk
Ďakujem, funguje to. Ľúbim Vás úplne najsamviac. ;)
Ivan Stolárik, towdy.sk
Ďakujem pekne za "bezbariérový" prístup a promtné vybavenie mailu, za posledný rok sa mi u nikoho mailom nepodarilo takmer nič vybaviť, teším sa ako decko. Veľa úspechov a spokojných zákazníkov.
p. Gramatová, betrock-obklady.sk
Chcem napísať po slovensky, že ako vždy v naprostom poriadku, super. :-)
J. Nemec, waterbike.sk
Děkuji za váš čas i rychlý a pěkný přístup k vyřešení mého problému.
Jan Suchomel, kgblock.com
Ďakujem za radu, pomohla. Zase som sa niečo naučil. Ešte raz ďakujem.
Norbert Cigánek, hrabarik.sk
Velice profesionální jednání, mohu jen pochválit, více takových lidí na svém místě. Děkuji
Bc. Mirek Schneider, naradi-pdr.cz
Ďakujeme za trpezlivosť a nápomocný prístup odborníka.
Helena Janotíková, jki-futures.sk
Som nadmieru spokojný za promtné reagovanie a vyriešenie všetkých mojich požiadaviek k spokojnosti. Takto si predstavujem spoluprácu s firmou. Len tak ďalej. :-)
Juraj Wiebauer, wi-fire.sk
Oceňujem promptnosť aj počas voľných dní a sviatkov...
Ing. Ondrej Latta, tiande-products.sk
Expresné a profesionálne jednanie v prospech zákazníka. Prístup, aký sa v súčasnosti už vidí len málokde :) Ďakujem
Miroslav Glos, m-s.sk
Promtná odpoveď, perfektná pomoc, a to mimo pracovnej doby. Rešpekt! Ďakujem
Martin Fogo Halasz, academiauniversum.com
S Vašimi odpoveďami, promptnosťou a službami som veľmi spokojný. Ďakujem. Odporúčam Vaše služby všetkým mojim klientom.
Erik Kolaj, slovakpocitace.sk
Vaše služby využívame už viac ako 12 rokov. Bez obáv ich odporúčame aj našim klientom. Za veľmi priaznivé ceny dostávajú špičkovú službu.
Radovan Benkovský, e-go.sk
Ďakujeme Vám za profesionálny prístup.
Igor Ferjo, vekaslovakia.sk
Tak takúto rýchlosť a služby si predstavujem. Ďakujem!!!
Dušan Novosad, modano.sk
Výborný proklientský prístup, rýchle a pohotové reakcie.
Daniela Krausová, blackrose.sk
Work for WebHouse
We are looking for ambitious people for the following positions of our team:
Helpdesk operator
Our technical support is unsurpassed. The role of this position is to take customer requirements by email and phone, to solve it or to forward for the next solution.
Developer
Suitable position for the programmer, good mainly in PHP, MySQL, jQuery. The challenge is to improve our systems and to solve customer problems at their websites.
System administrator
The solving of complex technical matters, management operation of our systems, servers and networks. Position for true specialist, excellent network and linux knowledge is necessary.
If you areconcerned by any of the offers, write us e-mail to webhouse@webhouse.sk and attach your CV please.
You recommend us, we reward you
Affiliate program
Promote our services through banners, text links, domain checking forms etc. and receive up to 30% of customer payments.
Partner program
Recommend us to your customers, friends, visitors of your websites, blogs, forums, and earn a regular and permanent commission up to 25%.
The reward to loyal
If you are our loyal customer, we will delight you with up to 15% discount.
For more information about the possibilities of partnership visit your customer account in the Setup ( https://setup.sk).
Why are the WebHouse services advantageous for you?
30 days FREE trial period of webhosting - try it! >
significant discounts for loyal customers
other bonuses for every customer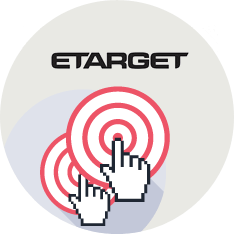 50% eTarget credit increase or ad campaign of 20€ value for free
Make your web site visible at the most visited Slovak portals (sme.sk, zoznam.sk, pravda.sk, cas.sk, hnonline.sk and many others).
Order web hosting and get a coupon for 50% of paid Etarget credit (up to 500 €) or a coupon for free advertising worth € 20.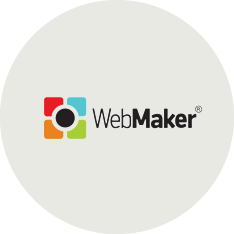 WebMaker Lite - (100€ licence) for free
Make your own website! Gone are the days when website creation was the realm of only a narrow circle of enthusiasts. With a good website editor, web development is now a breeze for everyone.
Take advantage of the revolutionary WebMaker®
Each web hosting package includes one year free use of the professional online website editor WebMaker® Lite!
Unique ISWID editor
ISWID is an abbreviation of "I see what I'm doing" - and this 100% applies to the WebMaker® editor.
Ingeniously simple
You do not need to know anything about programming or creating websites. All modifications to your site are directly applied, so that all the time you see what you are adding, deleting or changing. The results are immediately visible.
Every customer with prepaid Minimum, Optimum or Maximum gets WebMaker Lite licence (with value 100€) free of charge.
Media
WebHouse is the leader at the Slovak market of domains and hosting. We reach this position by the quality of our work, by using high expertise of our employees and the experiences that make our customers and partners satisfied.
An integral part of the know-how of our company is corporate identity. It contents of company philosophy, vision and mission, the overall image and design, the style of internal and external communication. WebHouse defines the basic elements of the visual style of communication in its Design Manual. The Design Manual is a part of a marketing communication of our company. The Design Manual of our company contains a summary of binding rules, permitted and prohibited examples of applying in practice.
Design Manual Download